Book with confidence Real-time availability, instant confirmation, and free cancellations.
Top quality activities Over 9 tours and activities you'll love and remember forever.
Thousands of reviews Verified traveler reviews empower you to pick the best experiences.
Award-winning Support Friendly customer service, when you need it: Call, click, or chat.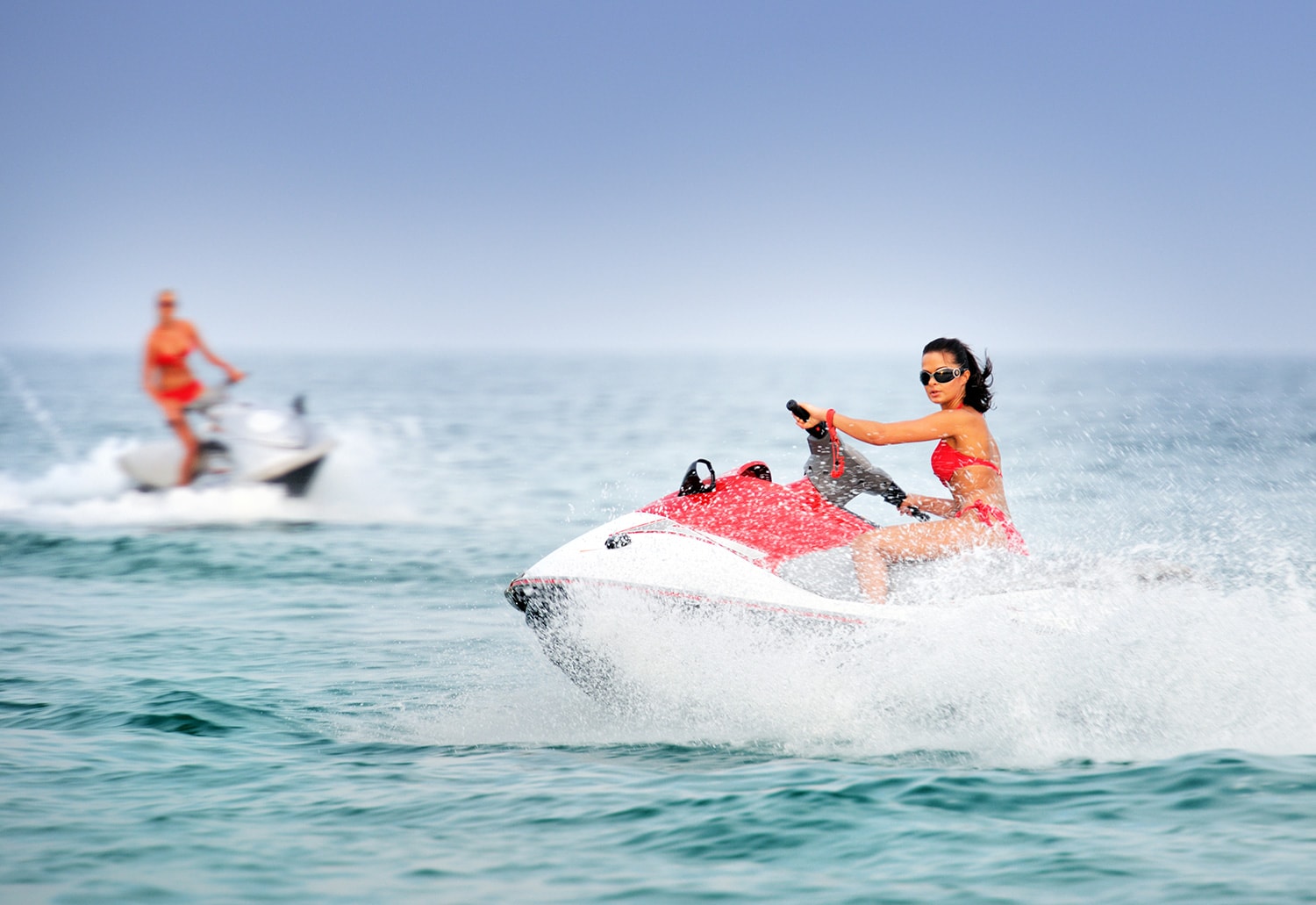 Free Cancellation
You'll receive a full refund if you cancel at least 24 hours in advance of most of our tours.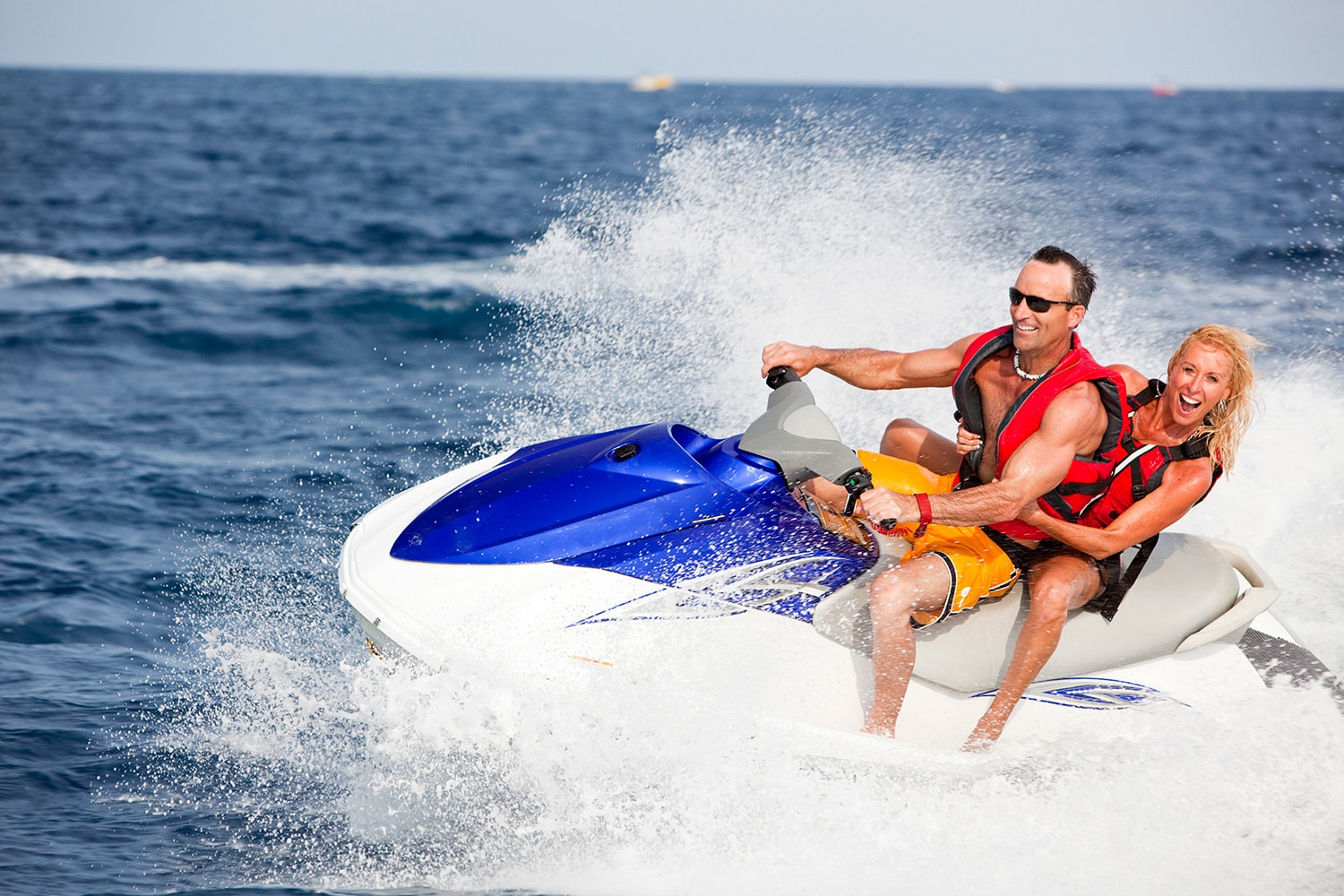 Verified Reviews
Book with confidence with thousands
of verified traveler reviews from
Jet Skis Miami and TripAdvisor
Miami Jet Ski Tours
Sunny skies, blue water, white sand beaches – Experience the best of [Location] courtesy of Jet Skis Miami, your host for thrilling [Location] jet ski tours, great [Location] jet ski rentals and much more!
Welcome to glamorous [Location]– The vibrant oceanfront metropolis that is the cultural and economic heart of South Florida.
[Location] is America's seventh-largest city. It's a bustling, dense, diverse place that offers visitors a truly amazing array of things to see and do. But at heart, our city is still a beach town and the beautiful white sands and blue waters along [Location]'s eastern shoreline are the area's star attractions.
Now you can explore the waters and islands just off [Location] in Biscayne Bay while getting wet and wild on an exciting high-speed 90-minute guided [Location] jet ski tour. Or if you are confident on watercraft, you can reserve one of our [Location] jet ski rentals and go out for an independent free-ride adventure to discover the highlights of waterfront [Location] on your own.
Either way, you will have a wonderful time enjoying the thrills of a jet ski ride while taking in the third tallest city skyline in the United States, catching an offshore view of some of [Location]'s waterfront shopping and nightlife hot spots, seeing the world's largest cruise ship port, and cruising by the exclusive island homes of the rich and famous. You might even spot dolphins or other interesting marine animals on your ride!
Jet Skis Miami: Fast, Fun, and Safe
A jet ski is one of the fastest and most exciting watercraft on the sea in terms of high-speed fun and the sheer joy of skimming across the water with the wind in your face and spray flying up behind. Unsinkable, easy to operate, and very safe to ride, it's no wonder these amazing water motorcycles have become so popular the world over.
Whether you already love riding jet skis or want to try the sport for the first time, [Location] is the ideal place to enjoy a personal watercraft. Warm, clean, protected waters and interesting scenery invite riders to tour and sightsee at a leisurely pace, but there is also plenty of open space where you can crack the throttle wide for some top-speed runs and slashing turns.
You can ride our new Yamaha Waverunners solo or with a partner, and even jet ski beginners easily get the hang of handling these awesome machines. Waverunners are runabout-type jet skis with a reputation for being some of the most powerful, stable, dependable, and comfortable personal watercraft available.
All of our [Location] jet ski tours and [Location] jet ski rentals start out with a complete safety briefing presented by friendly expert guides. They will make sure you have the knowledge and confidence that will let you get the most out of your [Location] jet ski adventure. Once you are comfortable and in control on your watercraft, you can take off and follow along on a tour led by an experienced guide or head out on a self-guided tour and free ride.
[Location] Jet Ski Rentals and So Much More
[Location] and the Southern Florida Region offer nearly endless possibilities for vacation fun. On land or sea, there is always something exciting to do. With so much going on, it can be difficult to choose what to do, plan daily schedules, and figure out how to fit everything into your vacation itinerary.
Jet Skis Miami is here to help make our guests' lives easier by providing a one-stop shop for all types of [Location] tours, Everglades day trips, and Florida Keys fun including Key West tours and attractions and even Key West jet ski tours. This website is your home base for picking the activities you enjoy most, planning daily schedules, and taking advantage of our secure online booking system to conveniently make all the arrangements.
Visit classic [Location] urban enclaves such as the [Location] Beach Art Deco District, Coconut Grove, Coral Gables and Little Havana. See the historic neighborhoods, landmark buildings, classic movie locations and many other famous sights the city has to offer. Then head just minutes west of Miami and be surprised that a nearly pristine wilderness stretches for miles across the tip of the Florida Peninsula.
It's the Florida Everglades, a unique natural treasure that is sometimes called the River of Grass. Over 1.5 million acres of saw grass marshes, mangrove forests, cypress swamps, wooded hammocks, and wetlands are home to an extraordinary variety of wildlife including over 350 species of birds, reptiles like the American alligator and crocodile, and mammals such as the West Indian manatee, the bottlenose dolphin and the extremely rare Florida panther. Jet Skis Miami has convenient day trips that let visitors experience the Everglades backcountry up close.
And don't pass up the chance to take a day trip down the Florida Keys island chain. Travel the full length of the amazing Overseas Highway, marvel at the extreme engineering and incredible ocean views as you cross the Seven Mile Bridge, and spend an afternoon exploring the island city of Key West – America's only Caribbean Paradise. Our Key West tours make it easy to visit the Southernmost City and enjoy exciting attractions like Key West jet ski tours, snorkeling, parasailing, and more.
Go Jet Skis Miami for the Best [Location] Tours & Attractions
Get out on the water with a [Location] jet ski tour, get around town to go shopping, see the historic sights, and sample [Location]'s unique culture, or head out of town on a day trip adventure. You can do it all with Jet Skis Miami and our collection of the best [Location] tours and attractions.
Browse our site, choose your favorite activities, and use our 100% secure online booking and e-ticketing technology to make all arrangements the fast and easy way. Instant confirmations, vouchers, and everything else you need will be delivered to your mobile device – Simply bring your smartphone or tablet along and no paper tickets are needed for any activity.
At Jet Skis Miami, we are happy to be your trusted local connection for [Location] jet ski tours, [Location] city tours, and the many attractions that make our city and the Southern Florida region one of America's premiere vacation destinations.