Miami Everglades Airboat Tour
676 Reviews
|
Badge of Excellence Badge of Excellence This experience is highly rated by travelers and has met our top quality standards.
Everglades National Park
---
---
Mobile Ticket
Instant Confirmation
---
Overview
Enjoy family-friendly fun with education as you explore the amazing Everglades by airboat & see native animals both in their natural settings and up close.
Highlights
Speed through the Everglades on an airboat piloted by a certified captain.
See native animals in the wild and up close at a wildlife show where you can hold a live alligator. (Park fee for $3/person)
Description
Schedule
What's Included
What To Bring
Additional Info
Cancellation Policy
Frequently Asked QuestionsFAQ
Location
Reviews
Average 4.37 out of 5 stars based on 676 traveler reviews collected by Jet Skis Miami and partner sites such as Cool Destinations and TripAdvisor
Still have questions?
We're here to help. Call 800.274.1023 to speak with a Miami Expert
Product code: C-266556
Similar Tours & Activities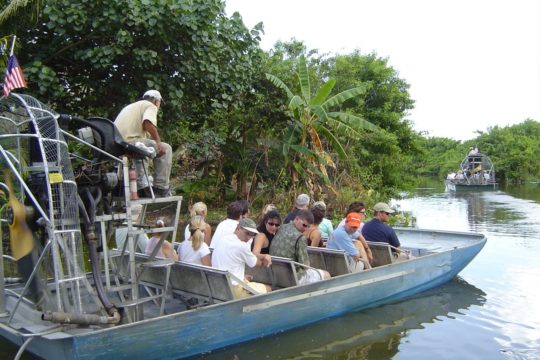 4 hours 30 minutes Hotel pickup offered Free Cancellation Instant Confirmation
$59
$49
---
Travelers Who Bought This Tour Also Bought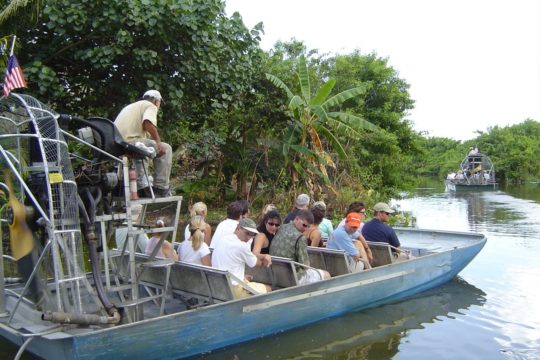 4 hours 30 minutes Hotel pickup offered Free Cancellation Instant Confirmation
$59
$49
---